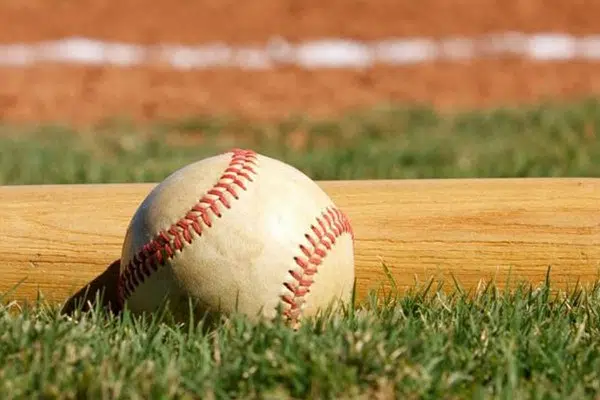 >>Thomas Leads Celtics To OT Win
(Boston, MA)  —  Isaiah Thomas' incredible postseason play continues.  He scored 53 points as the Celtics outlasted the Wizards 129-119 in overtime in Game Two of their East semifinal.  Thomas' performance came on what would have been his late sister's 23rd birthday.  She died in a single-car accident last month.
>>Warriors Jolt Jazz In Game One
(Oakland, CA)  —  The Warriors keep on rolling in the NBA playoffs.  Steph Curry scored 22 points as Golden State jolted the Jazz 106-94 in Game One of their second-round series.  Kevin Durant and Draymond Green dropped 17 points apiece to help the Warriors take a 1-0 lead in the best-of-seven set.  The Warriors are 5-and-0 this postseason.
>>Martinez Gets First Win As Cardinals Clip Brewers
(St. Louis, MO)  —  Carlos Martinez allowed just an unearned run in seven-and-a-third innings for his first win as the Cardinals clipped the Brewers 2-1 at Busch Stadium.  Yadier Molina had a sac-fly and Kolten Wong had a RBI single in the sixth.  Martinez gave up just four hits to run his record to 1-and-3.
>>Cubs Flex Muscles Against Phillies
(Chicago, IL)  —  Kris Bryant, Javier Baez and Kyle Schwarber all homered to power the Cubs to an 8-3 win over the Phillies at Wrigley Field.  Baez finished 4-for-4 with three RBI for Chicago, which had lost four of its previous five games.  Jon Lester got the win.  The third of the four-game series is tonight.
>>White Sox Shut Out Royals Behind Quintana
(Kansas City, MO)  —  Jose Quintana and Anthony Swarzak combined on a four-hitter as the White Sox shut out the Royals 6-0 at Kauffman Stadium.  Quintana struck out seven while allowing just four singles and two walks in eight innings for his second win.  Geovany Soto drove in two runs and Yolmer Sanchez went 3-for-4 with an RBI in the win.
>>Orioles' Machado Goes Off On Red Sox
(Boston, MA)  —  Orioles third baseman Manny Machado is fed up with the Red Sox.  Machado unleashed a profanity-filled tirade after Chris Sale threw behind him in the first inning of last night's 5-2 loss in Boston.  Machado says he's lost all respect for the Boston organization.
>>Jones Receives Standing Ovation
(Boston, MA)  —  It wasn't all vitriol last night in Boston.  Orioles outfielder Adam Jones received a standing ovation before his first at-bat.  It came a night after Jones said he was the target of racial taunts from fans at Fenway Park.  The Red Sox apologized to Jones and the Orioles for Monday's incidents.
>>Bears Sign Sowell To One-Year Deal
(Lake Forest, IL)  —  The Bears are signing offensive tackle Bradley Sowell to a one-year pact.  The 27-year-old Sowell spent last season with the Seahawks.  He started the first six games at left tackle before suffering a knee injury.  Sowell also spent time at right tackle.
>>KentuckyDerby Week Underway At Churchill Downs
(Louisville, KY)  —  It's Kentucky Derby week at historic Churchill Downs.  The 143rd "Run for the Roses" takes place Saturday representing the first leg of horse racing's Triple Crown.  The post-position draw to determine gate assignments and morning-line odds will be held today.  Girvin and Classic Empire are among the early favorites in the mile-and-a-quarter race.
>>Rangers Get Back In Series With Sens
(Undated)  —  The Rangers are back in their East semifinal series with the Senators.  New York skated to a 4-1 home win over Ottawa in Game Three of their set last night.  The Sens still hold a 2-1 edge in the best-of-seven series.  Meanwhile, the Predators have a 3-1 series lead on the Blues after a 2-1 home win in Game Four of the West semis.