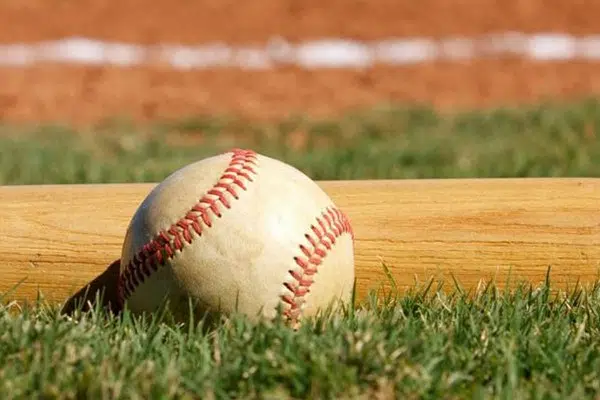 >>Westbrook Has Record-Breaking Triple-Double
(Orlando, FL)  —  Russell Westbrook's latest triple-double is one for the record books.  He had 57 points, 13 rebounds, and 11 assists as the Thunder rallied for an 114-106 overtime win at Orlando.  Westbrook's 57 points are the most ever in a triple-double in NBA history.  OKC clinched a playoff spot with the victory.
>>Blackhawks Pounce On Pens
(Pittsburgh, PA)  —  Four different Blackhawks scored in the first period as they cruised to a 5-1 win over the Penguins in Pittsburgh.  Artemi Panarin, Richard Panik, Marcus Kruger and Marian Hossa all lit the lamp in the opening frame for Chicago, which leads Minnesota by nine points in the Central with five games to go.  The 'Hawks host the Blue Jackets tomorrow.
>>Blues Cut Down Coyotes
(Glendale, AZ)  —  David Perron's empty-netter sealed a 3-1 win for the Blues over the Coyotes in Arizona.  Patrik Berglund and Vladimir Tarasenko also scored for St. Louis, which is now third in the Central Division with 90 points, one ahead of Nashville with six games left.  The Blues visit Colorado tomorrow.
>>Cubs Outslug A's In Cactus League Finale
(Mesa, AZ)  —  The Cubs closed out Cactus League play with a 15-11 win over the A's at Sloan Park.  Kyle Schwarber hit two of Chicago's four home runs, and Albert Almora Jr. had a grand slam.  John Lackey gave up seven runs in less than four innings.  The Cubs play an exhibition game in Houston tonight.
>>White Sox Play To Tie With Padres
(Glendale, AZ)  —  The White Sox also wrapped up their stay in Arizona by playing to a 9-9 tie with the Padres.  Jose Abreu belted a three-run homer for Chicago.  Tyler Saladino, Nicky Delmonico, and Jake Peter also went deep in defeat.  The Sox open a two-game exhibition set against the Brewers in Milwaukee tomorrow.
>>Cardinals Beat Strasburg, Nationals In Florida Finale
(Jupiter, FL)  —  Michael Wacha outdueled Stephen Strasburg as the Cardinals beat the Nationals 6-2 in Jupiter.  Dexter Fowler tripled in the tying run in the third and then scored on a single by Jhonny Peralta.  Wacha allowed two runs in four innings, while Strasburg gave up three in four frames.
>>Cards Play Exhibitions Against Minor League Affiliates
(Memphis, TN)  —  With Grapefruit League play finished in Florida, the Cardinals will play exhibition games against their minor-league affiliates the next two nights.  They visit Triple-A Memphis tonight and then travel to Double-A Springfield tomorrow.  The Cards open the season Sunday night hosting the Cubs.
>>Cardinals' Molina Says Clock Still Running On Contract Talks
(Jupiter, FL)  —  With the Cardinals having cleared out of their spring training complex in Jupiter, catcher Yadier Molina says the clock is still ticking in regards to contract talks.  He says he's open to an extension but won't negotiate once the season starts on Sunday.  Molina says no progress has been made.
>>Cardinals' Mozeliak Responds To Wong Remarks On Possible Platoon
(Jupiter, FL)  —  Cardinals GM John Mozeliak isn't happy about Kolten Wong's recent comments about a possible platoon at second base.  He tells ESPN it's tough to hear with other players playing well.  Wong recently told the "Post-Dispatch" he'd rather be traded than share time at second.
>>Mets' Familia Suspended 15 Games For Domestic Violence
(New York, NY)  —  The Mets will open the season without their closer.  MLB is suspending Jeurys Familia 15 games for violating the domestic violence policy.  The 27-year-old was arrested October 31st on a misdemeanor domestic violence charge that was later dismissed.
>>Lynch Considering Returning To NFL
(Phoenix, AZ)  —  Seahawks coach Pete Carroll says running back Marshawn Lynch is considering coming out of retirement.  Carroll recently spoke to Lynch, who is "somewhat entertaining the thought" of returning to the NFL.  The Seahawks are in control of Lynch's rights.  He has two years left on his contract.