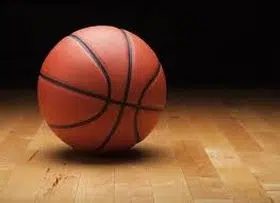 >>Blues Hold Off Wild
(St. Paul, MN)  —  David Perron and Vladimir Tarasenko scored as the Blues beat the Wild 2-1 in Minnesota.  Jake Allen stopped 32 shots for St. Louis.  He lost his shutout in the closing seconds.  The Blues hold the second wild card in the West with 71 points.  They're back home to host Anaheim Friday.
>>Cubs Fall To Italy
(Mesa, AZ)  —  The Cubs suffered an 8-7 loss to Italy in an exhibition game in Arizona yesterday.  Chris Dominguez clubbed a three-run homer for Chicago.  John Lackey allowed only one hit while striking out one and walking none in his two-inning start.  The Cubs are off today.  They host the Mariners tomorrow.
>>Wainwright Sharp As Cardinals Cruise Past Marlins
(Jupiter, FL)  —  Adam Wainwright struck out two over three scoreless innings to get the win as the Cardinals beat the Marlins 9-2 in Jupiter.  Jhonny Peralta had a RBI triple and a run-scoring double, and Patrick Wisdom homered for St. Louis.  The Cards are 8-and-3 and host the Nationals this afternoon.
>>Cardinals' Carpenter Out At Least Another Week
(Jupiter, FL)  —  Cardinals first baseman Matt Carpenter will miss at least another week with lower back tightness.  He's been out since last Thursday and manager Mike Matheny says he's still ways away.  Carpenter began hitting off a tee this week.  He's moving from third to first base this season.
>>Mavs' Nowitzki Reaches 30,000 Points
(Dallas, TX)  —  Mavericks star Dirk Nowitzki is joining elite company.  Nowitzki eclipsed the 30-thousand-point mark in last night's 122-111 win over the Lakers.  He's only the sixth player to reach the mark in NBA history.  He joins Kareem Abdul-Jabbar, Karl Malone, Kobe Bryant, Michael Jordan and Wilt Chamberlain.
>>Westbrook's Career Night Not Enough For Thunder
(Oklahoma City, OK)  —  A career-high 58 points from Russell Westbrook wasn't enough for the Thunder, who lost 126-121 to the Trail Blazers in Oklahoma City.  Westbrook also had nine assists for OKC, which has dropped four in-a-row.  Portland has won three straight.
>>Illinois Faces Michigan In Big Ten Tourney Tomorrow
(Washington, DC)  —  Illinois squares off against Michigan in the second round of the Big Ten Tournament tomorrow in Washington, D.C.  The teams meet at 11 a.m. at the Verizon Center.  Two first-round games will be played today.  Tomorrow's winner will advance to play top-seeded Purdue on Friday.
>>Gonzaga Sinks Saint Mary's In WCC Title Game
(Las Vegas, NV)  —  Gonzaga is going back to the "Big Dance."  The Bulldogs secured an automatic spot in the NCAA Tournament with a 74-56 rout of 18th-ranked Saint Mary's in the WCC title game.  The 32-and-1 Zags are in line to potentially earn one of the four number-one seeds in the tournament.
>>Tebow To Start For Mets
(Undated)  —  Former NFL quarterback Tim Tebow is set to play in his first spring training game today.  The prospective outfielder will be the DH as the Mets host the Red Sox in a split-squad game.  Tebow is expected to face reigning AL Cy Young winner Rick Porcello in his first at-bat.
>>"A-Rod" To Become Full-Time Analyst
(New York, NY)  —  Retired Yankees slugger Alex Rodriguez is expanding his broadcasting role for the upcoming season.  The 41-year-old has signed a multi-year deal with FOX Sports to be a full-time analyst.  "A-Rod" will work in-studio, on some select Saturday broadcasts, and as a feature reporter.
Coming up tonight on the Talk 101 High School Game of the Week presented by World of Powersports, it's Eisenhower taking on Mt Zion in the Effingham Sectionals.  The Dale's Southlake Pregame Show gets underway at 6:45p.m. and the tipoff follows at 7:00p.m.  Join Scott Busboom and Kevin Hale with the call tonight on Talk 101 FM.