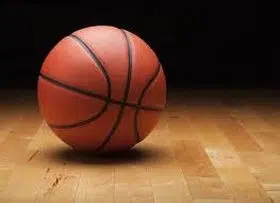 >>Bulls Turn Back Warriors
(Chicago, IL)  —  The Warriors' record run without consecutive losses is over.  Jimmy Butler scored 22 points as the Bulls beat Golden State 94-87 in Chicago.  The Warriors' streak of regular-season games without back-to-back losses ended at 146.
>>Iowa Nips Wisconsin
(Madison, WI)  —  Jordan Bohannon's three-pointer with nine seconds left gave Iowa a 59-57 road win over 21st-ranked Wisconsin.  The Hawkeyes closed the game on a 7-0 run to improve to 17-and-13.  Wisconsin has lost three straight and five of its last six.
>>Illinois Ends Season Tomorrow
(Piscataway, NJ)  —  Illinois wraps up the regular season on the road against Rutgers tomorrow.  Illinois ran its winning streak to four games with a 73-70 victory over Michigan State on Wednesday.  The Illini enter the finale 8-and-9 in the Big Ten and 18-and-12 overall.
>>Cardinals Power Past Braves With Three HR's
(Jupiter, FL)  —  Matt Adams went 2-for-2 with a home run as the Cardinals powered their way to a 9-4 win over the Braves in Jupiter.  Paul Dejong added a three-run shot and Anthony Garcia also went deep for St. Louis.  Sandy Alcantara got the win.  The Cards play the Nationals today in West Palm Beach.
>>Cubs Lose Pair Of Split-Squad Games
(Undated)  —  The Cubs lost a pair of split-squad Cactus League games in Arizona.  One was beaten 6-2 by the Reds, while the other suffered a 3-1 loss to the Diamondbacks.  The Cubs host the Reds this afternoon.
>>White Sox Sink Giants
(Scottsdale, AZ)  —  The White Sox knocked off the Giants, 8-6, in Cactus League play yesterday.  Tim Anderson belted a two-run homer and Danny Hayes had three RBI.  Derek Holland tossed two scoreless innings in his spring debut.  The Sox face the Padres this evening.
>>Price Has MRI On Elbow
(Fort Myers, FL)  —  The Red Sox are awaiting results of an MRI on star pitcher David Price.  Manager John Farrell says the left-hander had the exam after experiencing soreness in his elbow and forearm.  The 31-year-old Price is entering the second season of a seven-year, 217-million-dollar contract.
>>Report: Jets To Release Marshall
(Florham Park, NJ)  —  The Jets are continuing their roster purge.  Multiple reports say New York plans on releasing wide receiver Brandon Marshall.  The Jets have already parted ways with cornerback Darrelle Revis, center Nick Mangold and quarterback Ryan Fitzpatrick.
>>Report: Kaepernick Expected To Stand During Anthem
(Undated)  —  Quarterback Colin Kaepernick is changing his stance on the National Anthem.  "USA Today" reports the signal-caller plans on standing for the "Star-Spangled Banner" after taking a knee last season.  Kaepernick is opting out of his contract with the 49ers will be a free agent.