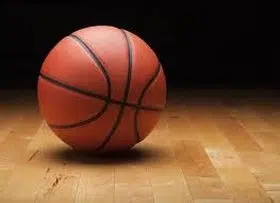 >>Blues Lose Late To Panthers
(St. Louis, MO)  —  Vincent Trocheck scored with 4.8 seconds left in regulation to lift the Panthers to a 2-1 win over the Blues at Scottrade Center.  Kyle Brodziak tied the game for St. Louis early in the third.  The Blues are third in the Central Division with 67 points.  They play Sunday in Chicago.
>>Pelicans Acquire Cousins From Kings
(New Orleans, LA)  —  DeMarcus Cousins is officially on his way to New Orleans.  The Sacramento Kings have traded Cousins and Omri Casspi to the Pelicans for Buddy Hield, Tyreke Evans, Langston Galloway and two future draft picks.  Cousins is averaging 27.8 points and 10.6 rebounds this season.
>>Kings' GM Turned Down A Better Deal For Cousins
(Sacramento, CA)  —  Kings general manager Vlade Divac [[ VLA-day  DEE-vots ]] says he didn't take the best trade available for DeMarcus Cousins.  Divac said yesterday he had a better deal "two days ago."  He admits he made the move because he was concerned the trade market would continue to shrink.
>>WVU's Huggins OK After Collapsing
(Morgantown, WV)  —  West Virginia head basketball coach Bob Huggins is okay after crumpling to his knees during last night's game against Texas.  Huggins said his defibrillator went off shortly before halftime.  The 63-year-old was able to coach the rest of the game, which the Mountaineers won, 77-62.
>>Illinois Hosts Northwestern Tonight
(Champaign, IL)  —  Illinois is at home tonight hosting Northwestern.  The Fighting Illini won 70-66 Saturday at Iowa.  Illinois has won two of its last three games and is 15-and-12 overall and 5-and-9 in the Big Ten.  The Wildcats are 20-and-7.  Illinois won the first meeting 68-61 at Northwestern on February 7th.  Meanwhile, the rest of the locals had last night off.
>>Dolphins To Acquire TE Thomas From Jags
(Miami, FL)  —  Julius Thomas is on the move.  Multiple reports say the Jaguars are trading the tight end to the Dolphins for a seventh-round pick in this year's NFL Draft.  The 28-year-old Thomas spent two injury-riddled seasons in Jacksonville after signing a five-year, 46-million-dollar deal in 2015.
>>Former Cardinal Ankiel Says He Drank Before Some Games
(St. Louis, MO)  —  Former Cardinals pitcher Rick Ankiel says he briefly hit the bottle before he took the mound in 2001.  Ankiel told 590 The Fan he drank vodka before his first two starts in '01 after his infamous postseason meltdown in 2000.  Ankiel uncorked nine wild pitches in just four innings during the 2000 playoffs.
Coming up Tonight on Talk 101, it's High School Boys Basketball as MacArthur hosts Eisenhower on the Talk 101 High School Game of the Week presented by World of Powersports.  The Dale's Southlake Pharmacy Pregame Show gets underway at 7:15 p.m. and the tipoff follows at 7:30 p.m.  Join Scott Busboom and Kevin Hale with the call, Tonight from MacArthur on Talk 101FM!