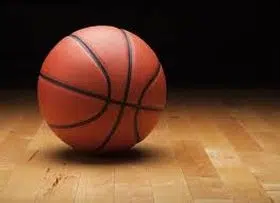 >>Westbrook Leads Thunder Past Knicks
(Oklahoma City, OK)  —  Russell Westbrook posted his 27th triple-double of the season as the Thunder stormed past the Knicks 116-105.  Westbrook put up 38 points, 14 rebounds and 12 assists.  Westbrook is 14 triple-doubles behind Oscar Roberston's record for the most in a single season in NBA history.
>>Anthony To Replace Love In All-Star Game
(New Orleans, LA)  —  Knicks forward Carmelo Anthony is going to the All-Star Game after all.  Anthony will replace injured Cavaliers forward Kevin Love on the Eastern Conference roster this weekend.  The Knicks reportedly wanted to deal Anthony to Cleveland in exchange for Love earlier this season.
>>Knicks Named NBA's Most Valuable Franchise
(Undated)  —  The Knicks are the most valuable franchise in the NBA.  That's according to Forbes, which values the Knicks at 3.3-billion dollars.  The Lakers are second on the list at three-billion.  The Warriors, Bulls and Celtics round out the top-five.
>>Cardinals' Reyes To Have Tommy John Surgery
(Jupiter, FL)  —  The Cardinals will play without pitcher Alex Reyes this season.  General Manager John Mozeliak [[ mo-ZAY-lack ]] says the 22-year-old right-hander will have Tommy John surgery and miss all of 2017.  Reyes made his big league debut last August and went 4-and-1 with a 1.57 ERA.
>>Matheny Praises Wacha Throwing Session
(Jupiter, FL)  —  Michael Wacha is looking to reclaim a spot in the starting rotation this spring.  The 25-year-old had a stress reaction in his right shoulder last season, but looked healthy while throwing on Wednesday.  Manager Mike Matheny said it's good as he's seen Wacha in a long time.
>>Duke Rallies Past Virginia
(Charlottesville, VA)  —  Number-14 Duke rallied in the second half for a 65-55 road win over 15th-ranked Virginia.  Duke outscored Virginia 44-to-30 after intermission.  Jayson Tatum had 28 points and eight rebounds as the Blue Devils improved to 21-and-5.  Virginia fell to 18-and-7.
>>Trump Declines Offer To Fill Out NCAA Tournament Bracket
(Bristol, CT)  —  President Donald Trump isn't going to continue the tradition of filling out NCAA Tournament brackets on ESPN.  The network says Trump declined the offer to make picks for this year's men's and women's tournaments.  President Obama had made selections the previous eight years.
>>Illinois At Iowa Saturday
(Iowa City, IA)  —  Illinois heads to Iowa City on Saturday afternoon to take on the Hawkeyes.  The Fighting Illini lost to Penn State this past Saturday for their fourth loss in five games and seventh in the last nine.  Illinois is 14-and-12, including 4-and-9 in the Big Ten.  The Illini beat Iowa 76-64 January 25th.
Coming up this Friday Night on the Talk 101 High School Game of the Week presented by World of Powersports, The Eisenhower Panthers are going for their 6th straight win against Rochester.  The Dales Southlake Pharmacy Pregame Show is at 7:15p.m. and the Tipoff follows at 7:30p.m.  Join Scott Busboom and Kevin Hale with the call this Friday Night from Rochester High School on Talk 101!