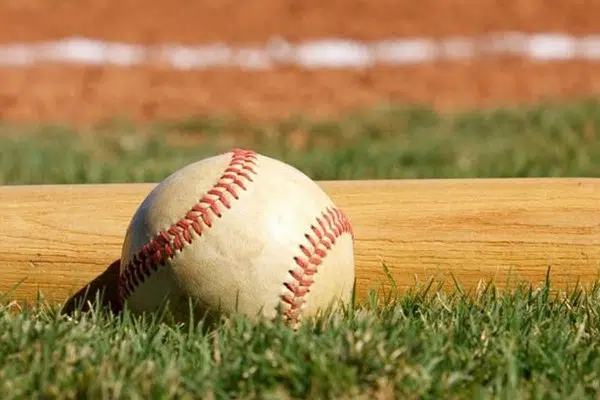 >>Bulls Turn Back Raptors
(Chicago, IL)  —  Doug McDermott scored 20 points off the bench as the Bulls turned back the Raptors 105-94 in Chicago.  Jimmy Butler added 19 points and 12 assists for the Bulls, who put the brakes on a three-game skid.  Dwyane Wade missed his second straight game with a wrist injury.  The Bulls host the Celtics tomorrow.
>>Cavs Lose Love For Six Weeks
(Cleveland, OH)  —  One of the Cavaliers' "Big Three" is on the shelf for six weeks.  All-Star Kevin Love is sidelined after undergoing arthroscopic surgery on his left knee.  Love is averaging 20 points and a team-high 11.1 rebounds this year.  Cleveland leads the East by two-and-a-half games over Boston.
>>Raptors Acquire Ibaka From Magic
(Toronto, Ontario)  —  The Raptors are adding a big piece for the second half of the season.  Toronto has acquired Serge Ibaka from the Magic in exchange for Terrence Ross and a first-round pick in this year's draft.  Ibaka is averaging 15.1 points, 6.8 rebounds and 1.6 blocks this season.
>>Canadiens Fire Head Coach Therrien, Hire Julien
(Montreal, Quebec)  —  Former Bruins head coach Claude Julien is back with the team's biggest rival.  The Canadiens fired head coach Michel Therrien and replaced him with Julien yesterday.  The move came a week after the B's fired Julien, who also replaced Therrien in Montreal in 2003.
>>Mayweather Denies McGregor Rumors
(Las Vegas, NV)  —  Floyd Mayweather says there's no truth to rumors claiming a deal for a fight between him and Conor McGregor is close.  Mayweather said in an Instagram post that he's "happily retired and enjoying life."  The post came after ESPN reported the two sides were close to agreeing to a deal.
>>Cubs Arrive For Spring Training
(Mesa, AZ)  —  Pitchers and catchers for the World Series champion Cubs reported to the team's Spring Training complex in Arizona yesterday.  Kyle Schwarber reported yesterday, but team president Theo Epstein says the slugger will be behind the plate on a limited basis.  Schwarber will primarily play in left field.
>>Cardinals' Reyes Has MRI On Elbow
(Jupiter, FL)  —  Cardinals pitcher Alex Reyes is awaiting results of an MRI on his ailing right elbow.  Bothered by soreness, he had a scan on his arm yesterday.  GM John Mozeliak says they just have to wait and see.  Reyes is expected to compete for the fifth starter spot this spring.
>>Cardinals Win Arbitration Case Against Wacha
(Jupiter, FL)  —  Pitcher Michael Wacha will earn 2.775-million-dollars this coming season after losing his arbitration case to the Cardinals.  The 25-year-old right-hander had been seeking 3.2-million for 2017.  Wacha went 7-and-7 with a 5.09 ERA in 27 games last season, including 24 starts.
>>Royals' Flynn Breaks Rib In Barn Fall
(Surprise, AZ)  —  The Royals will be without pitcher Brian Flynn for the next few months after he fell through the roof of his barn.  He's expected to miss at least eight weeks with vertebrae fractures and a broken rib suffered in the accident in Oklahoma.  Flynn was expected to compete for a spot in the Royals' bullpen.
>>Illinois At Iowa Saturday
(Champaign, IL)  —  Illinois will be on the road Saturday afternoon at Iowa.  Illinois beat Iowa 76-64 at home back on January 25th.  However, the Illini have lost seven of their last nine games to fall to 14-and-12 on the season, including 4-and-9 in the Big Ten.  Iowa is 6-and-7 and 14-and-12.