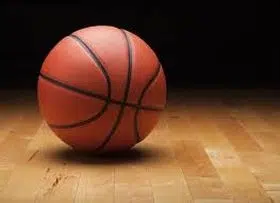 >>UConn Women Win 100th Straight Game
(Storrs, CT)  —  The UConn women's basketball team is celebrating its 100th straight win.  The Huskies hit the century mark with Monday's 66-55 victory over sixth-ranked South Carolina.  The top-ranked Huskies also extended the longest winning streak in NCAA Division One basketball history win the win.  UConn hasn't lost a game since November 17th, 2014.
>>Kansas Stages Huge Comeback To Shock WVU
(Lawrence, KS)  —  Third-ranked Kansas staged a huge comeback to pull out an improbable victory.  The Jayhawks erased a 14-point deficit in the final 2:58 of regulation and went on to top 12th-ranked West Virginia 84-80 in overtime.  KU avoided losing back-to-back home games for the first time since February 1989.
>>Silver, Jordan Intervene In Dolan-Oakley Dispute
(New York, NY)  —  The NBA is intervening in the James Dolan-Charles Oakley dispute.  Commissioner Adam Silver and former Oakley teammate Michael Jordan met with the two on Monday.  Silver released a statement saying Oakley could soon return to MSG as a guest of Dolan.
>>Cardinals Pitchers And Catchers Report Today
(Jupiter, FL)  —  Spring training gets underway today for the Cardinals.  Pitchers and catchers report to Jupiter, Florida today, with the first workout slated for tomorrow.  The full squad arrives in camp on Friday.  The Cardinals' first Grapefruit League game is February 25th against Miami.
>>White Sox Report For Spring Training
(Glendale, AZ)  —  White Sox pitchers and catchers reported to the team's Spring Training complex in Arizona yesterday.  They will hold their first official workout today.  Meanwhile, pitchers and catchers for the World Series champion Cubs report to Arizona today.
>>Giants Release Cruz, Jennings
(East Rutherford, NJ)  —  The Giants are parting ways with a pair of veterans.  New York released wide receiver Victor Cruz and running back Rashad Jennings yesterday.  The moves will save the Giants around 10-million dollars in salary cap space.
>>NFL Combine Almost Here
(Indianapolis, IN)  —  With the 2016 NFL season officially over, the Colts are already preparing for the 2017 NFL Draft in May.  The 2017 NFL Scouting Combine opens on February 28th in Indianapolis.  More than 300 pro prospects will arrive at Lucas Oil Stadium to be evaluated for the draft.  The Colts will choose either 14th or 15th in this year's NFL Draft, depending on a coin flip.
>>Adopted Son Of Jerry Sandusky Arrested On Child Sex Abuse Charges
(Bellefonte, PA)  —  The adopted son of a former Penn State football coach and convicted child sex abuser is being charged with sexually assaulting a child.  Pennsylvania State Police arrested Jeffrey Sandusky after a nearly two-month-long investigation.  Jeffrey is the adopted son of Jerry Sandusky.
>>Illinois At Iowa Saturday
(Champaign, IL)  —  Illinois is off until this weekend.  The Fighting Illini will be on the road Saturday afternoon at Iowa.  Illinois beat Iowa 76-64 at home back on January 25th.  The Illini have lost seven of their last nine games to fall to 14-and-12 on the season, including 4-and-9 in the Big Ten.