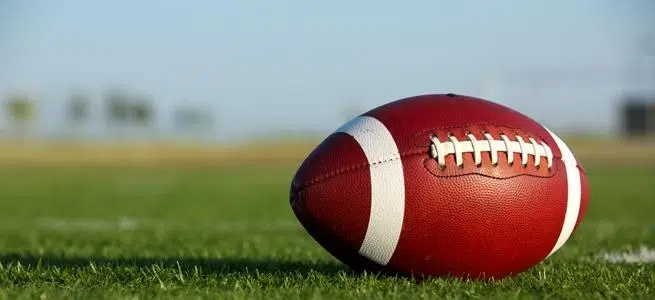 >>Westbrook Leads Thunder Past Cavs
(Oklahoma City, OK)  —  Russell Westbrook posted his 26th triple-double of the season to lead the Thunder to a 118-109 win over the Cavaliers in OKC.  Westbrook put up 29 points, 12 rebounds and 11 assists.  Kevin Durant returns to Oklahoma City tomorrow for the first time since joining the Warriors.
>>Blues Outlast Maple Leafs In OT
(Toronto, Ontario)  —  Vladimir Tarasenko scored in overtime to give the Blues a 2-1 win over the Maple Leafs in Toronto.  Patrik Berglund also scored for St. Louis, which won its third straight.  The Blues are third in the Central Division with 61 points.  They play the Canadiens tomorrow in Montreal.
>>Duke Outlasts Rival North Carolina
(Durham, NC)  —  Duke is celebrating a win over its bitter rival.  Grayson Allen scored 25 points as the 19th-ranked Blue Devils knocked off seventh-ranked North Carolina 86-78 in Durham.  Last night's meeting was the 243rd between the teams.
>>UCLA Storms Past Oregon
(Los Angeles, CA)  —  UCLA staged a huge comeback to win a battle of top-10 teams.  The ninth-ranked Bruins rallied from a 19-point deficit for an 82-79 victory over sixth-ranked Oregon.  UCLA took its first lead of the game with just over four minutes remaining and never trailed again.
>>Cardinals' Palmer Returning For 2017
(Glendale, AZ)  —  Carson Palmer isn't ready to retire just yet.  The quarterback announced yesterday he will return to the Arizona Cardinals next season.  The news comes a week after wide receiver Larry Fitzgerald also said he will return for the 2017 campaign.
>>Report:  Jets Considering Bringing In Cutler
(Chicago, IL)  —  The Jets are reportedly considering bringing in current Bears quarterback Jay Cutler.  Jason La Canfora of CBS Sports says the veteran signal caller is a possibility in NYC at the right price.  The Jets recently hired quarterback coach Jeremy Bates, who has worked with Cutler in the past.
>>Colts Release LB Jackson
(Indianapolis, IN)  —  The Indianapolis Colts are moving on without veteran linebacker D'Qwell Jackson.  The team has released Jackson, who spent three seasons in Indy.  The move clears some salary cap space as Jackson was set to make 5.5-million-dollars in the final year of his current contract in 2017.  The 33-year-old posted 78 tackles and one sack in 12 games this past season.  He was suspended the final four games of 2016 for performance-enhancing drugs.
>>Patriots' Long To Skip White House Visit
(Foxboro, MA)  —  The list of Patriots who won't visit the White House is growing.  Defensive end Chris Long said on Twitter he is planning on skipping the trip.  Devin McCourty, Dont'a Hightower and Martellus Bennett have all previously said they won't make the trip as long as Donald Trump is President.
>>Illinois Hosts Penn State Tomorrow
(Champaign, IL)  —  Illinois will try to win back-to-back games for the first time since before Christmas tomorrow at home against Penn State.  The Illini won at Northwestern on Tuesday to snap a three-game skid and improve to 14-and-11 overall and 4-and-8 in the Big Ten.  The Nittany Lions are 13-and-12.
Coming up tonight on Talk 101, it's Eisenhower playing host to Chatham Glenwood on the Talk 101 High School Game of the Week presented by World of Powersports.  Dale's Southlake Pharmacy Pregame show gets underway at 7:15 p.m. and the tipoff follows at 7:30 p.m.  Join Scott Busboom and Kevin Hale tonight on Talk 101 and listening available online at Decatur radio dot com.