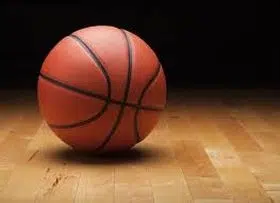 >>Toews, Blackhawks Drop Wild
(St. Paul, MN)  —  Jonathan Toews scored the winning goal in overtime as the Blackhawks dropped the Wild, 4-3.  Toews finished with a goal and two assists for Chicago, which is now five points behind Minnesota for the top spot in the Central.  The 'Hawks visit the Jets on Friday.
>>Oakley Arrested At Knicks-Clippers Game
(New York, NY)  —  Former Knick Charles Oakley was arrested after getting into an altercation with multiple security guards during last night's game between the Knicks and Clippers in New York.  Oakley was reportedly trying to get to Knicks owner James Dolan, who was sitting nearby.  Oakley is facing charges of misdemeanor assault and criminal trespassing.
>>Warriors Blast Bulls
(Oakland, CA)  —  The undermanned Bulls were no match for the Warriors in a 123-92 loss last night.  Robin Lopez put up 17 points and 10 rebounds for Chicago, which was without Jimmy Butler and Dwyane Wade.  The Bulls are at the Suns on Friday.
>>Jordan: 73 Wins "Don't Mean —-"
(Undated)  —  Michael Jordan says the Warriors' record-setting 73-win season "don't mean —-."  Warriors owner Joe Lacob says Jordan made the comment while the two had dinner in New York.  Golden State broke the single-season wins record set by Jordan's 1995-96 Bulls last year, but lost to the Cavaliers in the NBA Finals.
>>UNC, Duke Renew Rivalry In Durham
(Durham, NC)  —  One of the greatest rivalries in all of sports is renewed tonight as seventh-ranked North Carolina clashes with 19th-ranked Duke in Durham.  In the last 96 meetings between the storied rivals, each team has won 48 games and scored exactly 7,437 points apiece.
>>Report:  Chip Kelly Not Interested In Being 'Bama OC
(Undated)  —  Chip Kelly isn't joining forces with Nick Saban [[ SAY-bin ]] at Alabama.  According to "Bleacher Report," Kelly has no interest in becoming the offensive coordinator for the Crimson Tide.  Kelly is reportedly seeking another job in the NFL as a head coach or coordinator.
>>Some Cardinals Getting An Early Start On Spring Training
(Jupiter, FL)  —  Spring training doesn't get underway until next week, but some Cardinals are getting a head start.  A dozen or so took part in informal workouts yesterday in Jupiter, Florida.  Among them were Adam Wainwright, Matt Carpenter and Aledmys Diaz.  Pitchers and catchers report on Tuesday.
>>Search For Brady's Jersey Continues
(Houston, TX)  —  The search for Tom Brady's missing Super Bowl jersey continues.  TMZ Sports reports law enforcement is hopeful the jersey was put on a team truck heading for Boston.  The truck, which was never searched before it left Houston, may also contain James White's game-winning touchdown ball.  The truck will reportedly be unpacked tonight.
>>Dungy Speaks On Colts' Stealing Signals
(Indianapolis, IN)  —  In response to a comment made by Deion Sanders earlier this week, former Colts head coach Tony Dungy defended stealing signals from opposing teams.  Sanders stated that the Colts were known for stealing opposing team's signals, which Dungy admitted is true, but also said isn't illegal.  Dungy coached the Colts from 2002-2008 and won a Super Bowl.  He was inducted into the Pro Football Hall of Fame last year.
>>Illinois Hosts Penn State Saturday
(Champaign, IL)  —  Illinois is at home Saturday afternoon hosting Penn State.  The Fighting Illini ended a three-game losing streak with a 68-61 win Tuesday at Northwestern.  Illinois had lost six-of-seven before that and is now 14-and-11 overall and 4-and-8 in the Big Ten.  The Nittany Lions are 13-and-12.