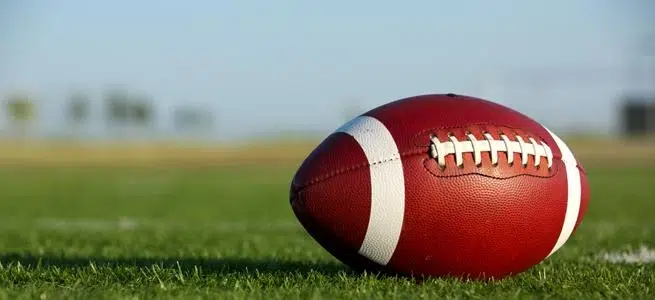 >>Falcons, Patriots Prepare For Super Bowl 51
(Houston, TX)  —  The Falcons and Patriots continue to prepare for Super Bowl 51.  Both teams were on the practice field yesterday ahead of Sunday's showdown in Houston.  Patriots head coach Bill Belichick says Atlanta presents them their biggest test of the season.
>>Goodell Talks "Deflategate" Scandal
(Houston, TX)  —  NFL commissioner Roger Goodell says the league stands by its decision on the "Deflategate" scandal and has moved on.  He said yesterday he feels the situation doesn't make things awkward between him and the Patriots, but understands why fans may be upset with him and the league.
>>Colts P McAfee Retires
(Indianapolis, IN)  —  Colts punter Pat McAfee is hanging up his cleats at the age of 29.  McAfee made the announcement on his personal Twitter feed early this morning.  He gave a personal thank you to the entire state of Indiana, and thanked Colts owner Jim Irsay.  McAfee was drafted by Indianapolis in the seventh round of the 2009 NFL Draft and made his second Pro Bowl this season.
>>Cardinals WR Fitzgerald To Return In 2017
(Tempe, AZ)  —  Future Hall of Fame wide receiver Larry Fitzgerald is returning for his 14th NFL season.  Fitzgerald announced last night that he will return to the Cardinals for the final year of his contract in 2017.  The 33-year-old led the NFL with 107 catches last season.
>>Blues Fire Hitchcock, Yeo Takes Over
(St. Louis, MO)  —  The Ken Hitchcock era is over in St. Louis.  The Blues fired the veteran head coach yesterday and replaced him with associate head coach Mike Yeo.  The former Minnesota Wild head coach was hired by the Blues last summer and was supposed to take over after this season.
>>Bulls Trounce Thunder
(Oklahoma City, OK)  —  The Bulls opened a six-game road trip with a 128-100 trouncing of the Thunder in Oklahoma City.  Jimmy Butler poured in 28 points in only 30 minutes for Chicago, which improved to 25-and-25.  Dwyane Wade netted 18 in the win.  The Bulls face the Rockets in Houston tomorrow night.
>>Report: Knicks Still Pursuing Cavs' Love
(Undated)  —  The Knicks haven't given up their pursuit of Cavaliers star Kevin Love.  ESPN reports New York continues to try to broker a deal involving Carmelo Anthony with Cleveland despite the Cavs' unwillingness to move Love.  This year's trade deadline is February 23rd.
>>Kansas Gets By Baylor
(Lawrence, KS)  —  Second-ranked Kansas rallied in the second half for a 73-68 win over third-ranked Baylor in Lawrence.  The Jayhawks outscored the Bears 45-to-34 after intermission to improve to 20-and-2.  The Bears dipped to 20-and-2.
>>Illinois Hosts Minnesota Saturday
(Champaign, IL)  —  Illinois' next game is Saturday afternoon at home against Minnesota.  The Fighting Illini fell 57-43 to ninth-ranked Wisconsin on Tuesday for their fifth loss in six games.  Illinois is 13-and-10 overall and 3-and-7 in Big Ten play.  The Golden Gophers have lost five in-a-row to slip to 15-and-7.
>>National Signing Day Recap
(Undated)  —  Another National Signing Day is in the books.  Rivals.com ranks Illinois' incoming football class 10th in the Big Ten and 48th in the nation. By comparison, Northwestern checks in at 11th in the conference and 54th overall.  Rivals say Notre Dame has the 13th-best incoming class in the country.