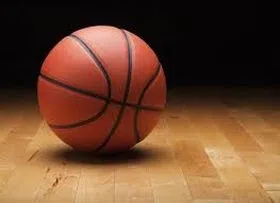 >>Cardinals Penalized In Astros Hacking Case
(New York, NY)  —  MLB is penalizing the Cardinals in their hacking case against the Astros.  They will forfeit their first two draft picks this year and two-million dollars to Houston.  Former Astros employee turned Cardinals executive Chris Correa accessed their internal database after leaving Houston.
>>Falcons, Patriots Participate In Super Bowl Opening Night
(Houston, TX)  —  Super Bowl week is in full swing.  The Falcons and Patriots took part in Super Bowl Opening Night last night at Minute Maid Park, home to baseball's Astros.  Players and coaches from both teams were interviewed by reporters in what used to be the traditional Tuesday Media Day.
>>Colts Introduce New GM Ballard
(Indianapolis, IN)  —  Chris Ballard is officially the new general manager of the Colts.  Ballard was introduced at a press conference yesterday.  Ballard replaces Ryan Grigson, who was fired earlier this month after the Colts finished 8-and-8 and missed the playoffs for the second straight season.
>>Mavs Down Cavs
(Dallas, TX)  —  The Cavaliers are closing out January with another loss.  The Cavs were beaten by the last-place Mavericks 104-97 in Dallas last night.  Cleveland still leads the Eastern Conference at 32-and-15, but went just 7-and-8 in January.
>>Gonzaga Takes Over Top Spot In Hoops Poll
(Undated)  —  There's a new number-one in college basketball.  Gonzaga has replaced Kansas atop this week's "USA Today" Top-25 Coaches' Poll.  The 22-and-0 Bulldogs are the only remaining undefeated team in Division One hoops this season.
>>Illinois Hosts Ninth-Ranked Wisconsin Tonight
(Champaign, IL)  —  Illinois is on its home floor tonight hosting ninth-ranked Wisconsin.  The Fighting Illini lost 71-67 Saturday at Penn State and have dropped four of their last five.  Illinois is 13-and-9 overall and 3-and-6 in the Big Ten.  The Badgers have won five straight to improve to 18-and-3 and 7-and-1.
>>David Ross Joining ESPN As Analyst
(Undated)  —  Retired catcher David Ross is trading in his cleats for a microphone.  ESPN has announced that Ross is joining the network as an MLB analyst.  The 39-year-old Ross retired after helping the Cubs win their first World Series title in 108 years last season.