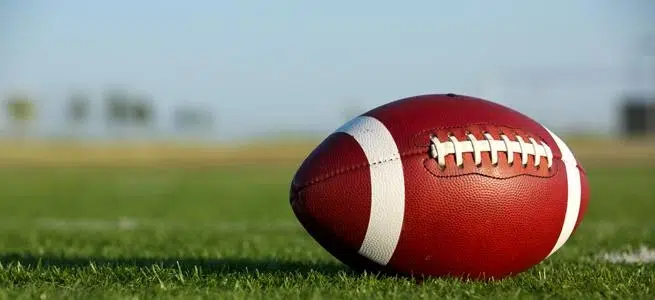 >>AFC Holds Off NFC In Pro Bowl
(Orlando, FL) — The AFC is celebrating a victory in the NFL Pro Bowl. Andy Dalton and Alex Smith threw a touchdown pass apiece and the AFC held on for a 20-13 win over the NFC in Orlando. Delanie Walker and Travis Kelce had the touchdown grabs in the victory.
>>Colts Hire Ballard To Be New GM
(Indianapolis, IN) — The Colts have already found their replacement for general manager Ryan Grigson. Indianapolis has tagged Chris Ballard its new GM. Ballard was the director of football operations for the Chiefs the past two seasons. The Colts are coming off back-to-back eight-win seasons that saw them miss the postseason.
>>49ers Make Lynch GM
(Santa Clara, CA) — The 49ers are hiring their next general manager. Former Pro Bowl safety John Lynch is taking over as San Francisco's GM. ESPN reports Lynch has agreed to a six-year deal despite having no previous front-office experience.
>>Bulls Cruise Past Sixers
(Chicago, IL) — Jimmy Butler scored 28 points to help lift the Bulls past the Sixers 121-108 in Chicago. Butler added eight rebounds and seven assists as the Bulls snapped a two-game slide. The 24-and-25 Bulls visit the Thunder on Wednesday.
>>Hawks Outlast Knicks In Four Overtimes
(Atlanta, GA) — Paul Millsap had 37 points and 19 rebounds as the Hawks outlasted the Knicks in four overtimes, 142-139, in Atlanta. Carmelo Anthony scored 45 points for New York, which played in a four-overtime game for the first time since 1951.
>>Metro Wins NHL All-Star Game
(Los Angeles, CA) — The Metropolitan Division edged the Pacific Division 4-3 in the final match of the NHL All-Star Game. Philadelphia's Wayne Simmonds scored the decisive goal for the Metro team, which was coached by hockey icon Wayne Gretzky.
>>Rahm Earns First Career Win At Farmers Insurance Open
(La Jolla, CA) — Jon Rahm eagled two of his final six holes to win the Farmers Insurance Open at Torrey Pines. Rahm capped his first career PGA Tour victory with a 60-foot putt for eagle on the 18th hole. The 22-year-old finished the day at five-under-par and was minus-13 for the championship.
>>Illinois Loses At Penn State
(State College, PA) — A furious second-half rally fell short as Illinois lost 71-67 Saturday at Penn State. The Illini trailed by 20 at the break, but outscored the Nittany Lions 42-26 from there to make it close. Illinois is 13-and-9 overall and 3-and-6 in the Big Ten. The Illini host 15th-ranked Wisconsin tomorrow.