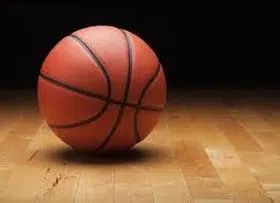 >>Westbrook Leads Thunder Past Jazz
(Salt Lake City, UT)  —  Russell Westbrook buried the game-winning jumper with 1.4 seconds left as the Thunder trimmed the Jazz 97-95.  Westbrook logged his 22nd triple-double of the season with 38 points, 10 rebounds, and 10 assists.  OKC stopped a two-game slide with the win.
>>76ers' Embiid To Miss Next Two Games
(Philadelphia, PA)  —  76ers center Joel Embiid will sit out the next two games with a lingering left knee contusion.  Embiid is averaging 19.8 points, 7.8 rebounds, 2.5 blocks and 25.3 minutes in 30 games this season.
>>NC State Stuns Duke
(Durham, NC)  —  NC State stunned 17th-ranked Duke 84-82 last night.  Dennis Smith Jr. scored 32 points to help the Wolfpack win in Durham for the first time since 1995.  NC State is 14-and-7.  The Blue Devils squandered a 12-point lead en route to falling to 15-and-5.
>>Names Begin To Emerge For Vacant Colts' GM Position
(Indianapolis, IN)  —  The search is underway for the Colts to find a replacement for ex-general manager Ryan Grigson.  The favorite for the vacant position may already be in house.  Indy's vice president of football operations Jimmy Raye the Third seems to be the front-runner for the job and will interview with owner Jim Irsay in the coming days.  The Colts have also requested to speak with Vikings assistant GM George Paton and Seattle's co-player personnel directors Trent Kirchner and Scott Fitterer.
>>Colts Will Not Return To Anderson For Training Camp
(Indianapolis, IN)  —  The Colts are also looking for a new home to hold training camp at.  Indy will not return to Anderson University and will be at a different location for the first time since 2010.  The team is weighing its options, including a possible move to DePauw University in Greencastle.  They also haven't ruled out having camp at their Indianapolis training facility.  All NFL teams report to training camp at the end of July.
>>Bears' Sitton Going To Pro Bowl
(Lake Forest, IL)  —  Bears guard Josh Sitton is going to the Pro Bowl.  Sitton will replace Packers guard T.J. Lang, who was injured during Sunday's NFC Championship Game.  The Pro Bowl takes place on Sunday in Orlando.
>>NASCAR Makes Big Changes For Upcoming Season
(Charlotte, NC)  —  NASCAR is making sweeping changes for the upcoming season.  Races will be divided into three stages.  Points will be awarded to the top-10 drivers at the end of two designated segments during an event as well as the field at the end of a race.  The new season begins at Daytona February 26th.
>>Man Accused Of Pulling Fire Alarm Arraigned
(Boston, MA)  —  The man accused of pulling a fire alarm at the Boston hotel the Steelers were staying in was arraigned in court yesterday.  The "Boston Globe" says 25-year-old Dennis Harrison told a state trooper Sunday "I'm drunk. I'm stupid. I'm a Pats fan."  He pleaded not guilty to charges of disorderly conduct, setting off a false fire alarm and disturbing the peace.
>>Illinois Hosts Iowa Tomorrow
(Champaign, IL)  —  Illinois is back on its home floor tomorrow night hosting Iowa.  The Fighting Illini have lost back-to-back road games at Purdue and Michigan, and three in-a-row overall.  Illinois is 12-and-8 on the season and 2-and-5 in the Big Ten.  The Hawkeyes have lost two straight to slip to 11-and-9.