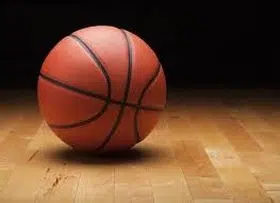 >>National Baseball Hall Of Fame Class Of 2017 Revealed
(Cooperstown, NY)  —  Jeff Bagwell, Tim Raines and Ivan Rodriguez are heading to the National Baseball Hall of Fame.  All three received the necessary 75-percent of the vote from the Baseball Writers Association of America required for election.  Roger Clemens, Barry Bonds and Sammy Sosa fell well short.
>>Warriors Run Past Thunder
(Oakland, CA)  —  Kevin Durant lit up his former team for 40 points as the Warriors ran past the Thunder, 121-100.  Oklahoma City's Russell Westbrook posted his 21st triple-double of the season with 27 points, 15 rebounds and 13 assists.  Durant will make his first trip back to OKC on February 11th.
>>Sixers' Simmons Could Play Next Month
(Philadelphia, PA)  —  The suddenly surging 76ers could be receiving another boost soon.  ESPN reports top-overall pick Ben Simmons could make his debut after the All-Star break next month.  Simmons has missed all season with a foot injury.  The news comes as Philadelphia has won seven of its last nine games.
>>OU Stuns Eighth-Ranked West Virgina
(Morgantown, WV)  —  Oklahoma went into Morgantown and stunned eighth-ranked West Virginia 89-87 in overtime.  The Mountaineers, who beat then-number-one Baylor last week, fell to 15-and-3 with the loss.
>>Falcons' Ryan Named MVP By PFWA
(Undated)  —  Falcons quarterback Matt Ryan is the Pro Football Writers Association's Most Valuable Player.  Ryan was also named Offensive Player of the Year after throwing for 4,944 yards and 38 touchdowns this season.  Ryan and the Falcons face the Packers in the NFC Championship Game on Sunday.
>>Illinois At Michigan Saturday
(Ann Arbor, MI)  —  Illinois plays its second straight road game Saturday afternoon at Michigan.  The Fighting Illini have lost back-to-back games to Maryland and Purdue.  Illinois has lost three-of-four overall and is 12-and-7, including 2-and-4 in Big Ten play.  The Wolverines are also 12-and-7 and 2-and-4.