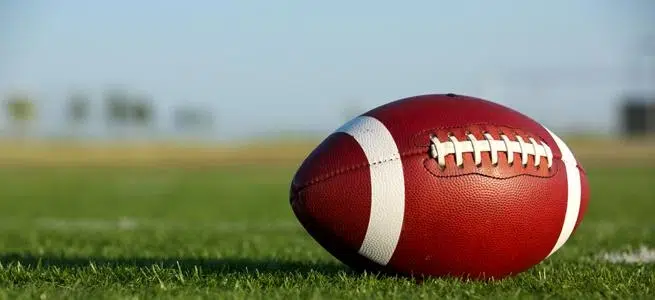 Falcons Foil Seahawks To Advance To NFC Championship Game
(Atlanta, GA)  —  The Atlanta Falcons are headed to the NFC Championship Game.  Matt Ryan threw for 338 yards and three touchdowns as they beat the Seattle Seahawks 36-20 in a Divisional Round game at the Georgia Dome.  Devonta Freeman also ran for a TD for the Falcons, who will face either the Cowboys or Packers next Sunday for the right to go to Super Bowl 51.  Russell Wilson threw for two scores, but was also picked off twice for Seattle, which ends its season 11-6-and-1.  Jimmy Graham and Doug Baldwin had touchdown catches for the Seahawks, who had early leads of 7-0 and 10-7.
Patriots Clip Texans To Move On To AFC Championship Game
(Foxboro, MA)  —  The New England Patriots are once again headed to the AFC Championship Game.  Dion Lewis had a touchdown rushing, receiving and on a kickoff return as they beat the Houston Texans 34-16 in a Divisional Round game at Gillette Stadium.  Lewis is the first player to preform such a feat in a postseason game.  Tom Brady threw two touchdowns and two interceptions for New England, which will face either the Steelers or the Chiefs next Sunday for the right to go to Super Bowl 51.  Brock Osweiler tossed one touchdown but was picked off three times for Houston, which ends the season 10-and-8.  C.J. Fiedorowicz caught the lone Texans' score in defeat.
Jordan Helps Clippers Cruise Past Lakers
(Los Angeles, CA)  —  The Clippers built a 19-points halftime lead and cruised to a 113-97 win over the Lakers at the Staples Center.  DeAndre Jordan logged 24 points and 21 rebounds for the Clipps, who improved to 6-and-0 in the month of January.  Chris Paul added 20 points and 13 assists as LA improved to 28-and-14.  Jordan Clarkson's 21 points off the bench led the Lakers, who lost their third in-a-row to fall to 15-and-29.
Butler Leads Bulls Past Pelicans
(Chicago, IL)  —  Jimmy Butler scored 28 points as the Bulls picked off the Pelicans 107-99 at the United Center.  Butler also had eight rebounds, six assists, four steals and two blocks as Chicago snapped a three-game losing streak.  Dwyane Wade added 22 points, including 17 in the fourth quarter, as the Bulls improved to 20-and-21.  Anthony Davis had a game-high 36 points and 14 rebounds for New Orleans, which had won its previous two.
Suns Ride Booker To Win Over Spurs
(Mexico City, Mexico)  —  Devin Booker went off for 39 points as the Suns slipped past the Spurs 108-105 in Mexico City.  Eric Bledsoe added 17 points, six rebounds and 10 assists as the Suns snapped a two-game skid.  Phoenix is now 13-and-27 overall.  Kawhi [[ kuh-WHY ]] Leonard had 38 points to pace the San Antonio attack.  Manu Ginobili added 16 points off the bench for the Spurs, who fell to 17-and-4 on the road and 31-and-9 overall.
Wizards Cruise Past Sixers
(Washington, DC)  —  John Wall scored 25 points as the Wizards stormed back to top the Sixers 109-93 at the Verizon Center.  Washington trailed by as many as 13 in the first half, but outscored Philly by 25 in the final three quarters.  The Wiz won for the fourth time in five games to improve to 20-and-19.  Bradley Beal added 20 points in the winning effort.  Jahlil Okafor led the Sixers with 26 points in place of Joel Embiid, who was given the night off for rest.  Philadelphia had its three-game winning streak snapped to slip to 12-and-26.
Hayward Helps Jazz Surge Past Magic
(Salt Lake City, UT)  —  The Jazz overcame a slow start to beat the Magic 114-107 in Salt Lake City.  Gordon Hayward had 23 points for Utah, which trailed 42-to-29 after the first quarter.  Rudy Gobert added 19 points and 19 rebounds for the Jazz, who won their third straight to climb 10 games over .500 at 26-and-16.  Elfrid Payton compiled 28 points, nine rebounds and nine assists for Orlando, which has lost five of six to slip to 17-and-25.
Marchand Leads Bruins' Onslaught Against Flyers
(Boston, MA)  —  Brad Marchand had two goals and three assists as the Bruins beat the Flyers 6-3 in Boston.  David Krejci, Torey Krug, Patrice Bergeron and Zdeno Chara all scored in the second for Boston, which has traded wins and losses in its last six games.  Pierre-Edouard Bellemare, Brayden Schenn and Wayne Simmonds had goals for Philadelphia, which has lost eight of its last 10.
Preds Rally Past Avs In Third Period
(Denver, CO)  —  Mike Fisher and Filip Forsberg scored third-period goals to propel the Predators to a 3-2 win over the Avalanche in Denver.  Cody McLeod also scored for Nashville, which overcame a 2-0 deficit to win its third straight.  Gabriel Landeskog and Francois Beauchemin had goals for Colorado, which has lost seven of its last eight games.  The Avalanche have dropped 12 of their last 13 on home ice.
Hurricanes Storm Past Islanders
(Raleigh, NC)  —  Brock McGinn recorded a goal and three assists to lead the Hurricanes past the Islanders 7-4 in Raleigh.  Jordan Stall, Lee Stempniak and Elias Lindholm each had a goal and two assists in the win.  Seven different Carolina players lit the lamp as the team won its fourth straight.  John Tavares found the back of the net twice for New York.  The Isles have lost five of their last seven games and have the fewest points in the Eastern Conference.
Habs Rally Past Rangers With Third-Period Blitz
(Montreal, Quebec)  —  The Canadiens scored three times in 62 seconds in the third period to rally for a 5-4 win over the Rangers in Montreal.  Alexi Emelin tied the game at three and Max Pacioretty scored 36-seconds later to put the Habs ahead.  Paul Byron added an insurance marker 26-seconds later as Montreal won for the fifth time in seven games.  Brandon Pirri, Rick Nash, J.T. Miller and Derek Stepan had goals for New York, which lost its second straight.
Panthers Rally Past Blue Jackets
(Sunrise, FL)  —  Jonathan Marchessault snapped a 2-all tie in the second period and the Panthers went on to beat the Blue Jackets 4-3 in Florida.  Jaromir Jagr scored early in the third to make it 4-2 Florida.  Vincent Trocheck tied the game at two for the Panthers, who won for the third time in four tries.  Scott Hartnell, Cam Atkinson and Boone Jenner scored for Columbus, which has lost four-of-six since a 16-game winning streak.
Red Wings Double Up Penguins
(Detroit, MI)  —  The Red Wings closed the game with four unanswered goals to top the Penguins 6-3 at Joe Louis Arena.  Frans Nielsen score with 54-seconds left in the second to tie the game and a three-goal third shut the door.  Andreas Athanasiou, Mike Green, and Henrik Zetterberg did the damage in the final period as Detroit snapped a three-game slide.  Kris Letang, Evgeni Malkin, and Matt Cullen lit the lamp for Pittsburgh, which has lost three straight.
Wild Blow Big Lead Before Beating Stars
(Dallas, TX)  —  Jason Zucker snapped a 4-all tie with just under seven minutes left to lift the Wild to a 5-4 win over the Stars in Dallas.  Minnesota blitzed the Stars with four first-period goals before Dallas battled back to tie.  Mikko Koivu, Eric Staal, Matt Dumba and Chris Stewart staked the Wild to an early 4-0 lead.  Antoine Roussel, Jiri Hudler, Tyler Seguin and John Klingberg answered for the Stars, who have lost five-of-seven.
Ducks Blank Coyotes Behind Bernier
(Phoenix, AZ)  —  Backup goalie Jonathan Bernier made 26 saves as the Ducks shut out the Coyotes 3-0 at Gila River Arena.  Hampus Lindholm, Nick Ritchie and Ryan Kesler scored for Anaheim.  The Pacific Division-leading Ducks have won three straight and six of their last seven games.  Arizona went 0-for-3 on the power play.  The Coyotes had their two-game winning streak snapped and remain last in the Pacific Division with 32 points.
Blues Shut Out Sharks
(San Jose, CA)  —  Carter Hutton made 22 saves and picked up his fifth career shutout as the Blues turned back the Sharks 4-0 at San Jose.  Colton Parayko [[  pa-RAY-koh  ]] had a power-play goal and an assist on a David Perron score.  St. Louis had been outscored 10-to-4 in losing its previous two games.  Sharks forward Joe Thornton received his first game-misconduct penalty since 2010 for a spearing major.  San Jose has lost two straight and five of its last seven.
Louisville Hands Duke Second Straight Loss
(Louisville, KY)  —  Anas Mahmoud tallied 17 points and 11 rebounds to lead 15th-ranked Louisville to a 78-69 win over seventh-ranked Duke at the KFC Yum! Center.  Donovan Mitchell added 15 points for the Cardinals, who won their third straight to improve to 15-and-3 overall and 3-and-2 in the ACC.  Grayson Allen had a game-high 23 points and grabbed nine boards for the Blue Devils, who lost their second straight to fall to 14-and-4 and 2-and-3.
Butler Storms Back, Clips Xavier
(Indianapolis, IN)  —  Kamar Baldwin dropped 21 points to help 13th-ranked Butler top number-14 Xavier 83-78 at Hinkle Fieldhouse.  All of Baldwin's points came in the second half as the Bulldogs outscored the Musketeers by 11 to overcome a six-point halftime deficit.  Butler improved to 15-and-3 overall and 4-and-2 in the Big East.  Edmond Sumner paced Xavier with 22 points in defeat.  The Musketeers are 0-and-3 against ranked opponents and fell to 13-and-4 overall.
Penn State Upsets Minnesota
(University Park, PA)  —  Tony Carr sank two free throws with five seconds remaining to lift Penn State past number-24 Minnesota 52-50 at the Bryce Jordan Center.  Those were the only two points Carr would score as the Nittany Lions won for the third time in four games.  Freshman Mike Watkins paced Penn State, scoring 15 with 15 rebounds off the bench.  The Golden Gophers were led by Reggie Lynch with 12 points in defeat.  Minnesota lost its second straight to drop to 15-and-3 overall and 3-and-3 in the Big Ten.
North Carolina Cruises Past Florida State
(Chapel Hill, NC)  —  Joel Berry the Second scored a game-high  26 points to lead number-12 North Carolina past 10th-ranked Florida State 96-83 in Chapel Hill.  Isaiah Hicks and Justin Jackson dropped 22 apiece as the Tar Heels won their fourth straight.  North Carolina improved to 16-and-3 overall and 4-and-1 in ACC play.  Dwayne Bacon paced the Seminoles with 18 points in the losing effort.  Florida State was out rebounded 56-to-34 and lost for the first time in 12 games.
Gonzaga Cruises Past Saint Mary's In Top-25 Tilt
(Spokane, WA)  —  Nigel Williams-Goss scored 19 points to lead number-five Gonzaga to a 79-56 victory over 21st-ranked Saint Mary's in Spokane.  The Bulldogs have won 17 in-a-row, the longest winning streak in the nation.  Jordan Mathews contributed 16 points and Johnathan Williams had 14 in the winning effort.  Calvin Hermanson led the Gaels with a dozen points.  The Gaels shot just 39.7-percent from the floor.  Saint Mary's had its nine-game winning streak snapped and dropped to 15-and-2.