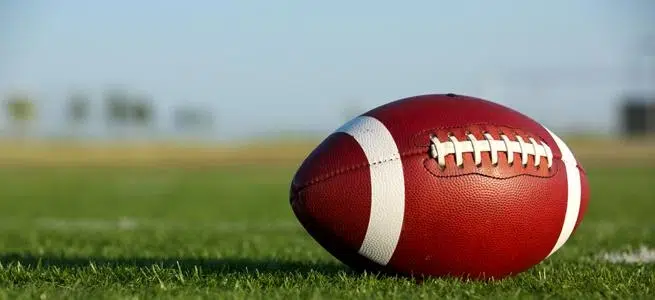 >>Packers Pound Giants
(Green Bay, WI)  —  The Packers are moving on in the NFL playoffs.  Aaron Rodgers threw for 362 yards and four touchdowns as the Packers pounded the Giants, 38-13, in an NFC Wild Card game at Lambeau Field.  The Pack will face the top-seeded Cowboys next Sunday.
>>Beckham Punches Hole In Wall After Loss
(Green Bay, WI)  —  Giants wide receiver Odell Beckham Jr. isn't taking yesterday's loss well.  ESPN reports Beckham punched a hole in a wall and banged his head against a door at Lambeau Field.  Beckham had only four catches for 28 yards in the loss.
>>Steelers Smoke Dolphins
(Pittsburgh, PA)  —  The Steelers are also advancing in the playoffs.  Le'Veon Bell ran for a franchise postseason record 167 yards and two touchdowns as the Steelers stomped the Dolphins, 30-12, in Pittsburgh.  The Steelers will clash with the Chiefs next Sunday.
>>Blackhawks Blast Predators
(Chicago, IL)  —  Ryan Hartman's hat trick in the third period led the Blackhawks to a 5-2 win over the Predators in Chicago.  Artemi Panarin and Niklas Hjalmarsson lit the lamp in the first for the 'Hawks, who have won three in-a-row.  Corey Crawford made 25 saves.  The Blackhawks host the Red Wings tomorrow.
>>'Bama, Clemson Set For Title Rematch Tonight
(Tampa, FL)  —  Alabama and Clemson meet tonight for the second straight season in the College Football Playoff National Championship Game.  The top-ranked Crimson Tide clash with the number-two Tigers in Tampa, Florida.  Alabama used an onside kick to help beat Clemson 45-40 in a thrilling title game a year ago.
>>Harden Leads Rockets To Eighth Straight Win
(Toronto, Ontario)  —  James Harden posted his 10th triple-double of the season as the Rockets knocked off the Raptors, 129-122.  Harden had 40 points, 10 rebounds and 11 assists.  Houston has won eight straight games.
>>Illinois Hosts Michigan Wednesday
(Champaign, IL)  —  Illinois is back home on Wednesday hosting Michigan.  The Fighting Illini dropped a 96-80 decision at 25th-ranked Indiana on Saturday.  Illinois has lost two of its last three games and is now 11-and-5 overall and 1-and-2 in the Big Ten.  The Wolverines are also 11-and-5 and 1-and-2.