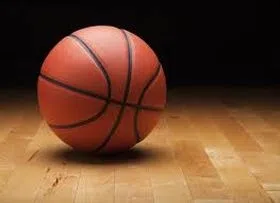 >>Butler Hands 'Nova First Loss
(Indianapolis, IN)  —  The defending national champions are dealing with their first loss of the season.  Number-18 Butler knocked off top-ranked Villanova 66-58 at Hinkle Fieldhouse.  The Bulldogs outscored the Wildcats 39-to-27 in the second half to improve to 13-and-2.  Villanova lost for the first time since March 12, 2016.
>>Night Of Upsets In College Hoops
(Undated)  —  It was a night full of upsets in college hoops.  Number-21 Notre Dame knocked off ninth-ranked Louisville 77-70.  Pitt downed 12th-ranked Virginia in overtime 88-76 and NC State squashed number-23 Virginia Tech 104-78.
>>Duke Blows Out Ga Tech In Grayson Allen's Return
(Durham, NC)  —  Grayson Allen had 15 points in his return from a one-game suspension as eighth-ranked Duke drilled Georgia Tech 110-57.  It was the final game before Blue Devils head coach Mike Krzyzewski undergoes back surgery.
>>Barrett Returning For Senior Season At OhioState
(Columbus, OH)  —  Ohio State quarterback J.T. Barrett says he is returning for his senior season.  Barrett took to social media to announce he's coming back.  Barrett threw for only 127 yards and two interceptions as OSU was shut out 31-0 by Clemson in the College Football Playoff semifinals on Saturday.
>>Tiger Announces First 2017 Tournament
(San Diego, CA)  —  Tiger Woods makes his return to the PGA tour later this month.  The 14-time major winner will make his 2017 debut in the Farmers Insurance Open on January 26th.  Woods hasn't played in a PGA Tour event since August 2015.
>>Bears Fire Two Assistant Coaches
(Lake Forest, IL)  —  The Bears are parting ways with two assistant coaches.  The "Chicago Tribune" reports the Bears have fired offensive line coach Dave Magazu and assistant defensive backs coach Sam Garnes.  Meanwhile, defensive coordinator Vic Fangio and offensive coordinator Dowell Loggains will remain with the team.
>>Butler Leads Balanced Bulls Past Cavs
(Cleveland, OH)  —  Jimmy Butler scored 20 points to lead six Bulls in double-figures in a 106-94 win over the Cavaliers at Quicken Loans Arena.  Taj Gibson added 18 points for Chicago.  The Bulls trailed by seven after the first quarter, but outscored the Cavs 90-to-71 the rest of the way.  Chicago has won two straight to even its record at 18-and-18.  The Bulls host the Raptors on Saturday.
>>Illinois At Indiana Saturday
(Champaign, IL)  —  Illinois will head to Bloomington on Saturday to battle the 25th-ranked Hoosiers.  The Fighting Illini are coming off a 75-70 win over Ohio State on New Year's Day.  Illinois is 11-and-4 overall and 1-and-1 in Big Ten action.  Indiana has dropped three straight to slip to 10-and-5 and 0-and-2.
Coming up Friday Night, it's the Talk 101 High School Game of the Week presented by World of Powersports as Eisenhower plays host to Springfield Lanphier.  The Dales Southlake Pharmacy Pregame Show gets underway at 7:15p.m. and the tip-off follows at 7:30p.m.  Join Kevin Hale and Scott Busboom with the call this Friday night from Eisenhower High School on Talk 101 FM!