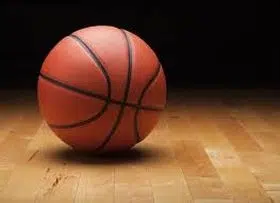 Gophers Hang On, Clip Cougars In Holiday Bowl
(San Diego, CA)  —  A Rodney Smith rushing touchdown iced the game as Minnesota clipped Washington State 17-12 in the Holiday Bowl in San Diego.  The Smith score was set up by a Adekunle Ayinde interception with just over two minutes left.  Mitch Leidner tossed a touchdown to Shannon Brooks in the winning effort.  Minnesota finishes the season at 9-and-4.  The Cougars' Luke Falk threw one touchdown along with the costly interception in defeat.  Washington State was held to a season-low in points and fell to 8-and-5 overall.
Baylor Dominates Boise State In Cactus Bowl
(Phoenix, AZ)  —  KD Cannon had 14 catches for 226 yards and two touchdowns to lead Baylor to a 31-12 Cactus Bowl win over Boise State at Chase Field in Phoenix.  Zach Smith threw for 375 yards and three scores as the Bears finished the season 7-and-6.  Boise State turned the ball over three times, including two interceptions from Brett Rypien.  The Broncos ended the year 10-and-3.
>>Hoosiers Face Utah In Foster Farms Bowl
(Santa Clara, CA)  —  Tom Allen will make his debut as head coach tonight as the Hoosiers take on number-19 Utah at the Foster Farms Bowl in Santa Clara.  Allen took over following the resignation of Kevin Wilson earlier this month.  Indiana became bowl eligible at 6-and-6 with its win over Purdue in the final game of the season.  The Utes lost three of their final four games and enter play at 8-and-4.  Kickoff is set for 8:30 from Levi's Stadium.
Jets Down Blackhawks
(Chicago, IL)  —  Blake Wheeler and Mark Scheifele scored in the first period and the Jets went on to beat the Blackhawks, 3-1, in Chicago.  Drew Stafford added insurance in the third for Winnipeg, which has won four of its last five.  Connor Hellebuyck made 34 saves.  Artem Anisimov lit the lamp in the second for Chicago, which has lost three straight for the first time this season.  Corey Crawford stopped 31 shots in the loss.
>>Blues Face Flyers Tonight
(St. Louis, MO)  —  The Blues return from Christmas break tonight to face the Flyers at Scottrade Center.  It's the start of a six-game homestand for the Blues, who will also host the Predators, Blackhawks, Hurricanes, Stars and Bruins.  St. Louis lost its final game before the break 5-2 at Tampa Bay last Thursday.
>>Colts Look To Finish Strong
(Indianapolis, IN)  —  The Colts will look to finish a disappointing year on a high note this Sunday against the Jaguars.  Indy was eliminated from playoff contention but they still have plenty to play for.  The team is trying to avoid what would be only its second losing season in the last 15 years.  Kickoff is set for 1 o'clock at Lucas Oil Stadium.
>>Frank Gore On The Verge Of Something Special
(Indianapolis, IN)  —  Frank Gore can accomplish a feat that has not been done in over three decades this Sunday.  Gore needs just 36-yards to become the first player to rush for 1,000-yards at age 33 or older since John Riggins in 1984.  This will also be his 92nd consecutive start, which is the longest current streak by a running back in the NFL.
>>Pacers Take On Wizards
(Washington, D.C.)  —  The Pacers will have an opportunity to snap their three-game slide when they visit the Washington Wizards tonight.  Indy's last victory was against the Wizards at Bankers Life Fieldhouse nine days ago.  Tipoff will be 7 o'clock at the Verizon Center.
>>College Hoops Roundup
(Undated)  —  Three local squads are back in action tonight.  In a pair of Big Ten conference openers, number-16 Indiana hosts Nebraska and 15th-ranked Purdue welcomes Iowa.  The Hoosiers tip at 5:30, the Boilermakers start at 7:30.  Number-24 Notre Dame hosts Saint Peter's at 6 o'clock before kicking off ACC action on Saturday.  Number-13 Butler is at Saint John's for its Big East opener tomorrow.
>>Mizzou Entertains Lipscomb Tomorrow
(Columbia, MO)  —  Missouri is back in action tomorrow when the Tigers welcome Lipscomb to Mizzou Arena.  Mizzou has been off since losing to Illinois in Wednesday's Braggin' Rights game at Scottrade.  The Tigers are 5-and-6 on the year.  The Bisons are 6-and-9.
>>Maryland Mauls Illinois
(College Park, MD)  —  Illinois opened Big Ten play with an 84-59 road loss to Maryland.  Malcolm Hill had 21 points for the Illini, who never had a lead en route to falling to 10-and-4.  Illinois hosts Ohio State on Sunday.