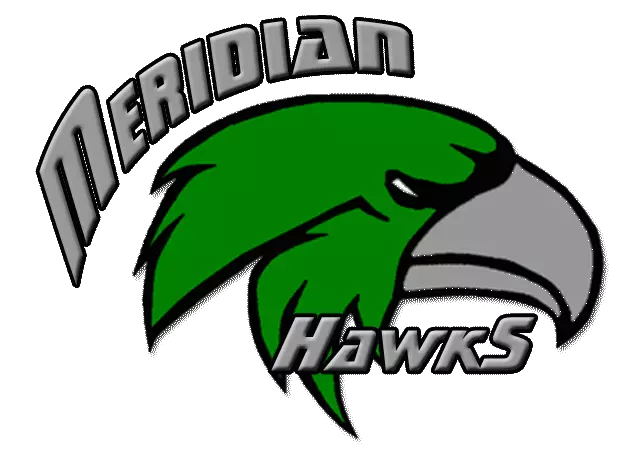 It was a nice setting inside the Meridian gym on Monday night as it was Military Appreciation Night which saw many veterans walk across the gym floor as they received a round of applause and moment of silence before Meridian took the floor in a non-conference tilt against Riverton. The Riverton volleyball team silenced Meridian throughout the evening as they picked up a straight sets victory over the Lady Hawks, 25-18 and 25-13.
Meridian played hard in both sets and challenged Riverton the entire evening, but it was a combination of great counter attacks and passing from Riverton and errors and mistakes from Meridian that diminished their opportunities. "They were a great counter team, we would send the ball over and they would take the wind out of our sails and send it back over quickly and good teams are going do that to you by keeping you off balance and that's what we were all night was off balanced," said Meridian head coach Tony Holly. Their are always bright spots and Meridian was led by Chelsea Getz who recorded four kills, Dominque McPeek tallied five assists and Drew Newberry added 14 digs. Riverton was led by Bailey Rexroad's 13 kills and Addison Pals 21 assists.
Meridian is 3-3 on the year and will go on the road tonight to take Springfield Calvary.